First day of filming photos
Published Monday, July 20, 2009 by C. Phillips |
E-mail this post

---
The first day of filming went great today! We had a great bunch of actors working today. Anthony Myers, Nikki McKim, Carlea Stafford, and Cohen Phillips. Here are a few stills from behind the scenes and promo shots. All photos credited to Nikki McKim.
---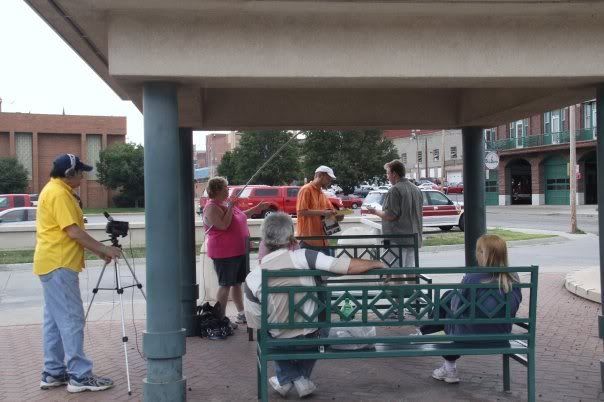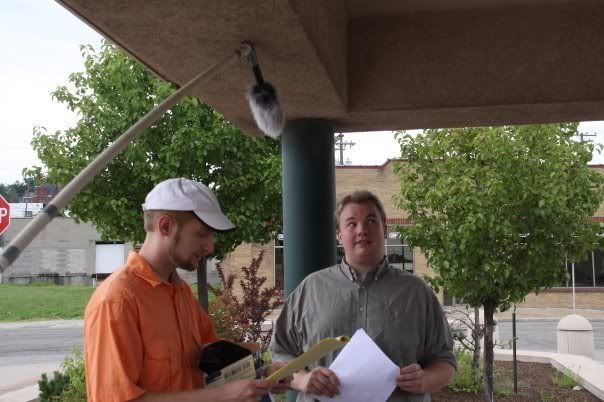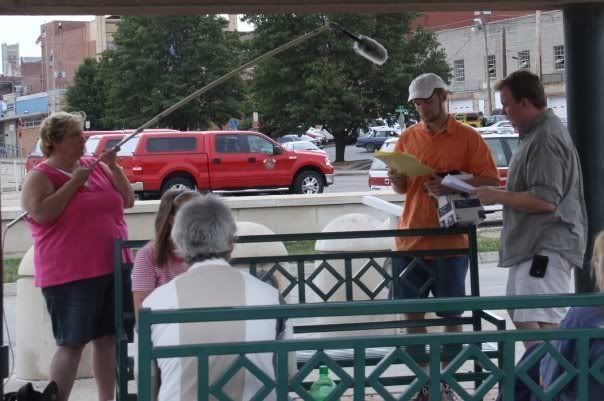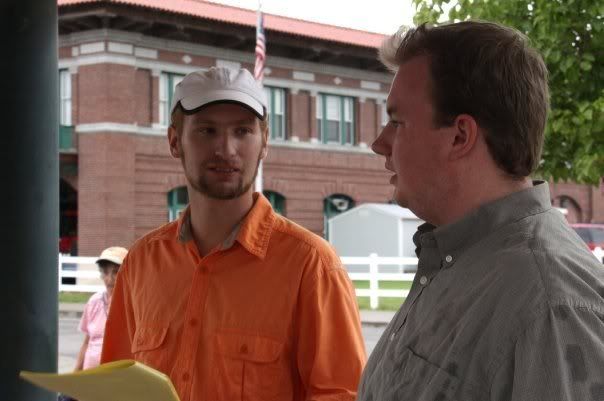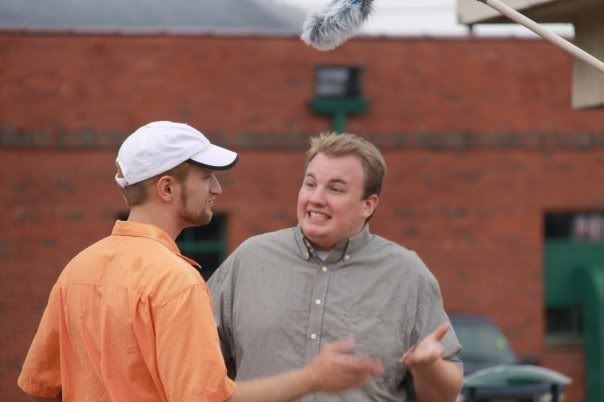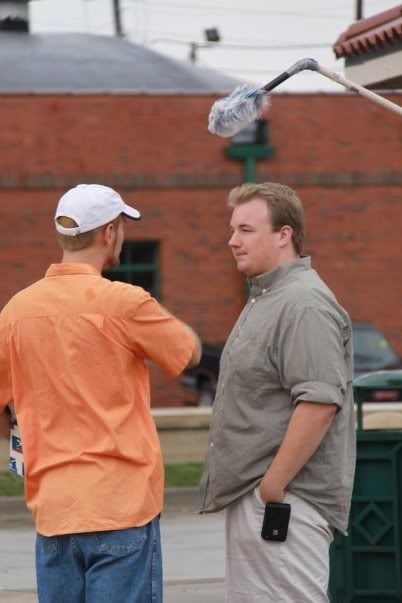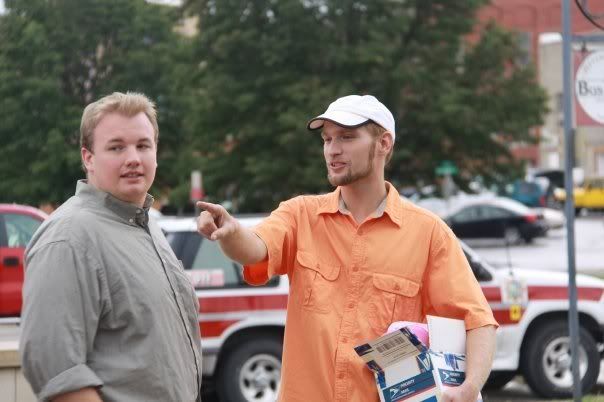 And now for a few promo shots...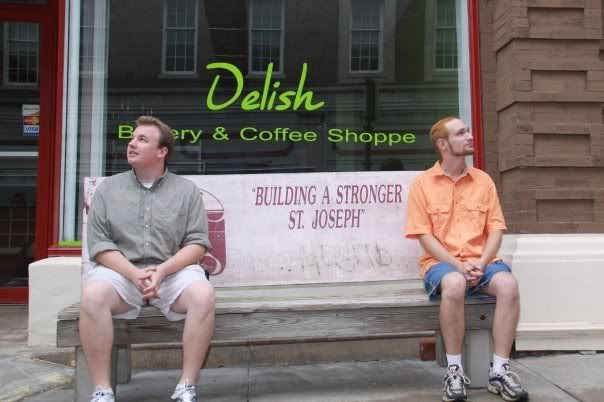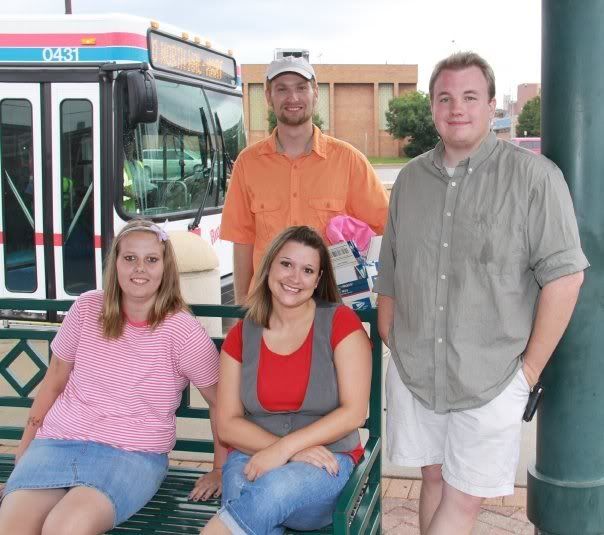 From left to right, Carlea Stafford, Nikki McKim, Anthony Myers and Cohen Phillips in background.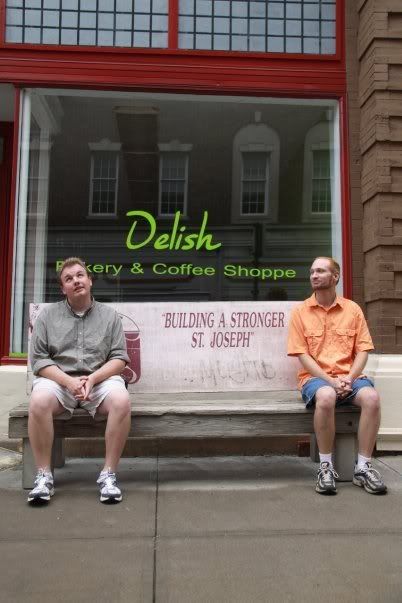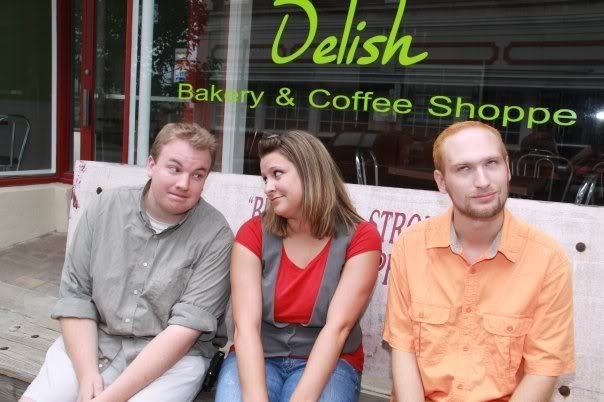 Labels: Anthony Myers, Carlea Stafford, coffee shoppe, Cohen Phillips, comedy film, Delish, independent film, Nikki McKim