Published Monday, August 10, 2009 by C. Phillips.

Day 3 of shooting on the comedy pilot was fun! We had Charla Phillips Roller and Carlea Stafford back on set today for filming. Plus Kathy Phillips made her acting debut as well in a fun bit cameo role. Below are photos from the 3rd day of shooting. It looks like one more day of filming is needed and then we'll be wrapped on this movie. Enjoy the photos!
---
Sam,getting chocked,(Cohen Phillips) and Jack(Anthony Myers) run into a angry business manager(Kathy Phillips).

Cinematographer Dan Phillips keeps the production looking classy. Charla Phillips Roller is holding the boom mic in background.


And now for some portraits of some of the characters...

JACK

SAM

MISTY

JANE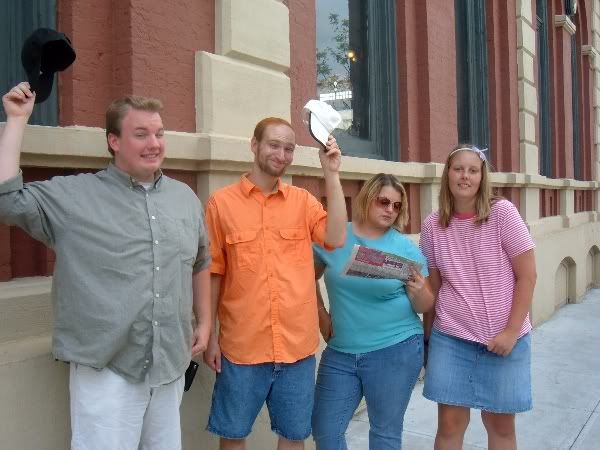 Here's the crazy bunch! :P
And a normal picture of all of the cast on set today.
Labels: Anthony Myers, Carlea Stafford, Charla Phillips, Cohen Phillips, comedy film, filming location, independent film, Kathy Phillips, PhillipsFilms, short film