Day 2 of filming
Published Tuesday, July 28, 2009 by C. Phillips |
E-mail this post

---
We are continuing to shoot on our new comedy film. We were joined yesterday by

Rachel Riley

, (which I last worked with on
Spaghetti
Noon) &

Michael Reiser
(

who I last worked with on Swindling Charade). It was fun being around and working with these two again. We shot a scene that takes place in a coffee shop. A few weeks ago I posted that

DELISH:Bakery and Coffee Shoppe

was kind enough to allow us to come in and shoot. It went great! Plus they got great coffee and danishes that we had after we wrapped filming.
---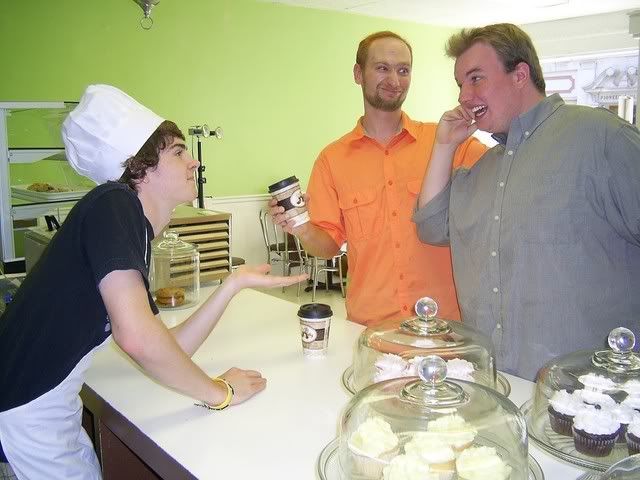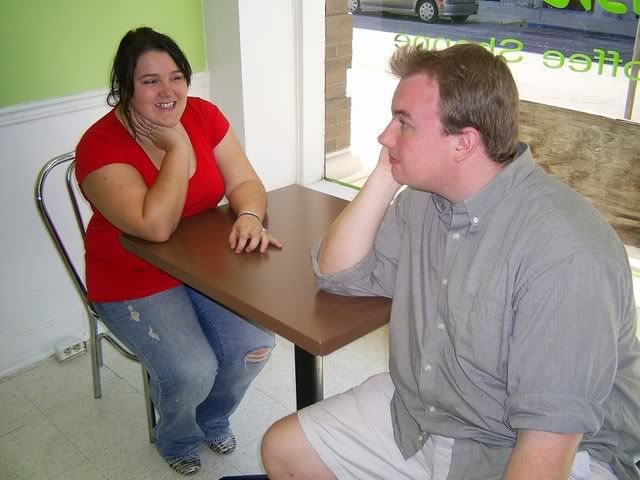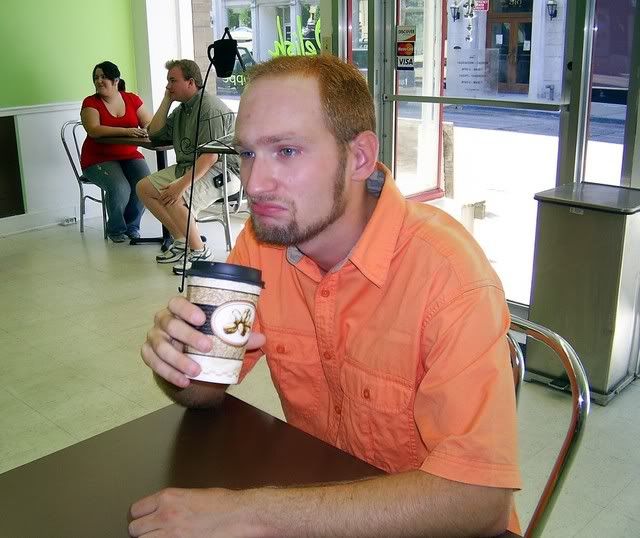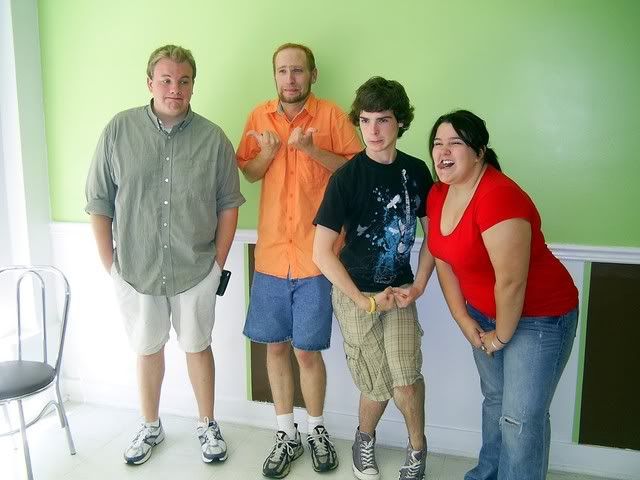 Just goofing around! :P
Labels: Anthony Myers, Cohen Phillips, comedy film, filmmaking, independent film, Michael Reiser, Rachel Riley