Published Wednesday, May 30, 2007 by C. Phillips.

I'm going to be interviewed on a radio program, The Christian Comedy Show, this Saturday June 2nd at 10AM EST. Hope all my friends can listen in. :) Feel like you don't know me well enough? Well I bet you you'll find out some interesting things about me and hopefully it'll put a smile on your face!


See graphic for more info...
_______________________________________________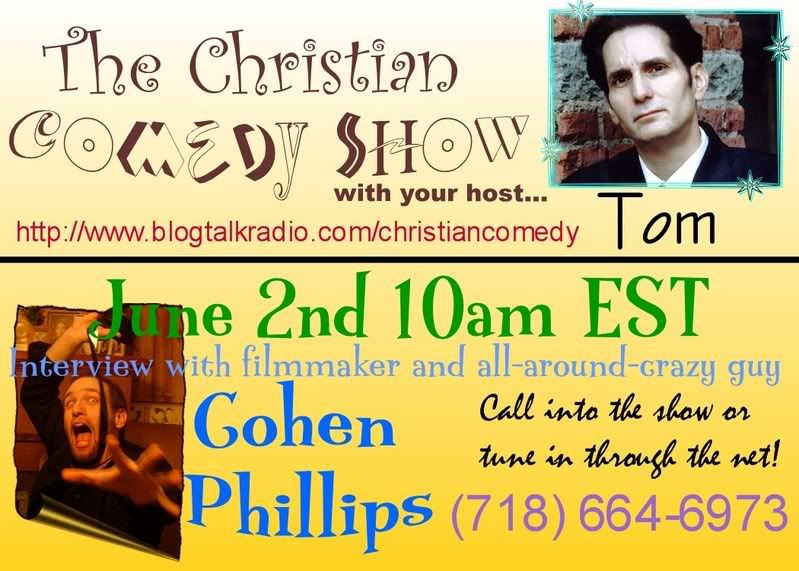 Labels: blogtalkradio, Cohen Phillips, PhillipsFilms, The Christian Comedy Show, Tom Panavando
Published Wednesday, May 23, 2007 by C. Phillips.

See it all together! Lip-Stick is now on Google Video for your viewing pleasure.
Click here
to see the short silent film.
Labels: Charlie Chaplin, Damian Blake, Lip-Stick, old time movie, PhillipsFilms, silent film, slapstick
Published Monday, May 07, 2007 by C. Phillips.

Just in time for summer the main site has been updated! Go check it out...
http://phillipsfilms.mrolaf.com