Published Monday, February 26, 2007 by C. Phillips.

Anthony Myers and myself were out and about a few days ago testing out a new 16mm camera I've gotten. It's a Kodak K-100. We'll be sending the film in soon and see how the camera has done. I'm sure we'll be using it on a future production if all turns out well. :)
---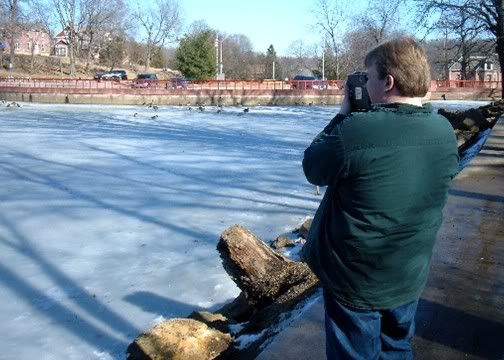 Anthony Myers shooting some ducks on a frozen pond with the K-100.