Published Tuesday, June 28, 2005 by C. Phillips.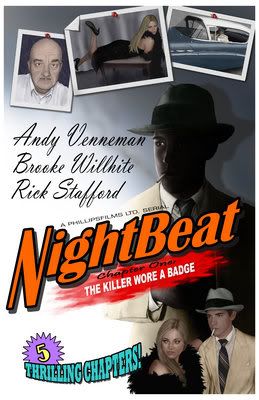 You can now get the official NIGHTBEAT Chapter 1 poster for your very own self! Just go
here.
I just got mine the other day and I do have to say that it ROCKS! I got the glossy 24x36 which is the standard poster size.
The artwork for the poster was created by
Stephanie Shimerdla
and is copyrighted to her and both PhillipsFilms Ltd. 2005
Published Thursday, June 09, 2005 by C. Phillips.

Hey Everyone! We shot our first scene of Chapter 3 back on May 28th so I thought I'd update you with some behind the scenes pictures from that day. This is the scene where the mob bosses meet in the warehouse.
We had a great cast for this scene. Returning is
Rick Stafford
(
NightBeat Chapter 1
) who plays Spallone.
Wally Armentrout
(
Voice of the Dead
) joins us playing Patton. And introducting our newest memeber to the PhillipsFilm gang, J. Palmer playing Rocco. Of course the ususal bunch was on hand as well helping behind the scenes this time. Charla Phillips(
Voice of the Dead
) Micia Bektal(
Curse of the Invisible Man
) Kathy Phillips(
I will never be homeless
)and Anthony Myers.(
Return to the Woods
) More updates as filming goes on! Stay tuned.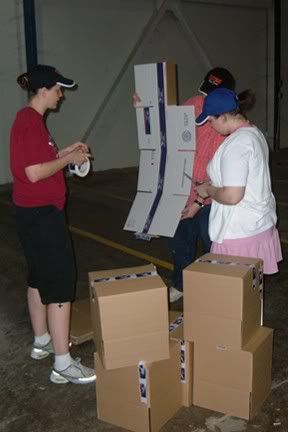 Micia, Anthony and Charla setting up some prop boxes to smash into. This is the way they do it in Asia!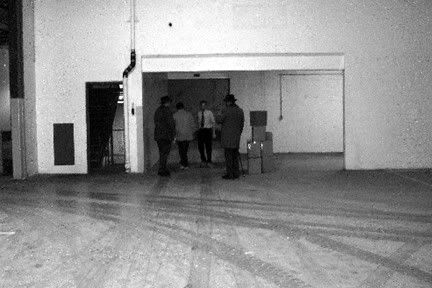 Going threw the scene.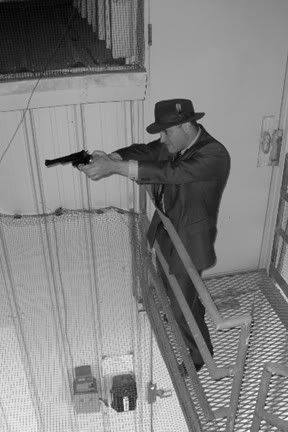 J. Palmer as Rocco. Watch out!
Rick as....well the goof in this shot. Kathy Phillips helps him with his makeup/hair.