Published Friday, October 21, 2005 by C. Phillips.

Curly's 102nd Birthday is tomorrow! Curly the famous 3rd Stooge of the 3 Stooges was a comedy genius.
Hey Moe! Hey Larry!

Curly made 97 shorts with Larry and Moe, the last being Half Wits Holiday, which was made in 1946 and released in 1947.
For a longer Curly perspective, go to this page.
CELEBRATE CURLY'S BIRTHDAY BY WATCHING A 3 STOOGES SHORT WITH CURLY. Here are 2 great shorts with Curly... Three Little Beers & They Stooge to Conga. Both these can be watched with Realplayer on your computer! Here's to Curly!!!
Published Friday, October 14, 2005 by C. Phillips.

Here is your chance everyone to let me know what sequel you think I should produce to one of my films I've already made. That's right I'm trusting in you the audience and fans to guide me with which sequel I produce. Vote in the poll below! If you haven't seen or read about the films listed below go to my site here and check out some pics and info about them.
http://phillipsfilms.mrolaf.com
Published Saturday, October 08, 2005 by C. Phillips.

Halloween is almost here. Well still 3 weeks away, but it'll soon be here. Just wanted to share with all you guys what I did last night to start the season on the right foot! :)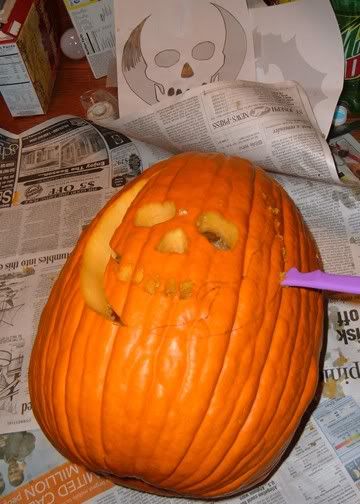 It's coming along...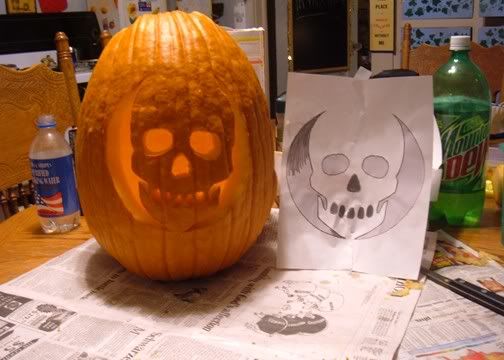 There he is all done!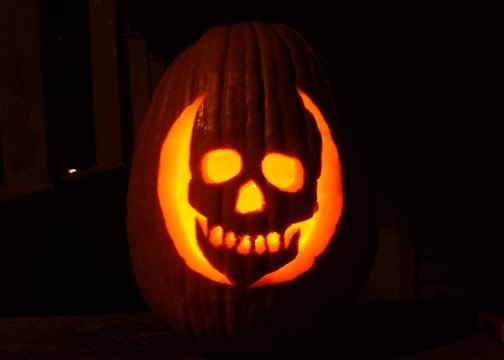 He spooks the people outside now!