Published Saturday, November 25, 2006 by C. Phillips.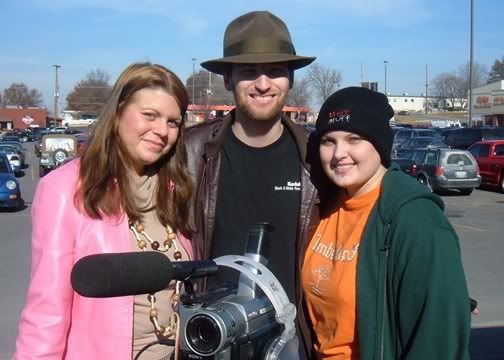 Autumn Lindsay, Cohen Phillips and Charla Phillips on set.
---
A new film finished production on November 22nd. This film is for a film contest over at
filmshooting.com
that is ending on Dec 25th. It took awhile to get this film in the can but it was all in the timing and I got all the people that I wanted to be in it and they all did great! The basic story is that 2 friends(Suzie and Tammi played by Charla Phillips and Autumn Lindsay McHenry) find out something that has been a secret between the two for awhile. Here are a few pics from filming. Also on hand for filming was Donna Lewis(who did camera work on 2002's Just Do It), Anthony Myers, Hannah Myers and Mary Myers.
Post production now starts on the project.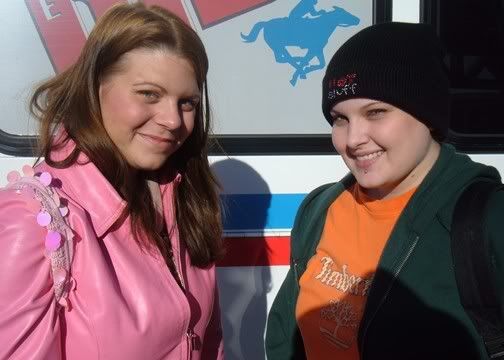 The stars of the short, Autumn Lindsay and Charla Phillips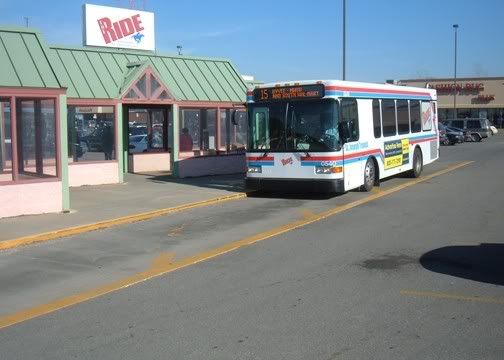 The Bus Location we shot at.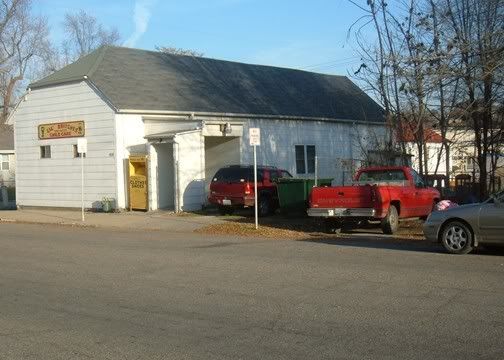 The Daycare set were we shot.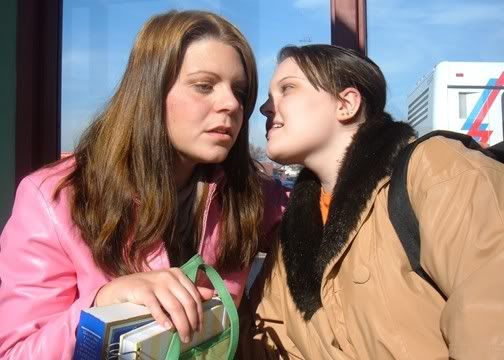 Suzie(Charla Phillips) telling Tammi(Autumn Lindsay McHenry) the secret?


Published Thursday, November 02, 2006 by C. Phillips.

'I will never be homeless' the award winning short film is now online for your viewing at YouTube. The link to the page is above. Below is a paragraph from the main site page on the film.
---
The Story Behind the Movie
This short was done for the indietalk.com film contest they had back in May. The rules were really pretty open and they gave you 6 weeks to get a short 5min or less film finished. So I decided to do something really different and try a turn for the serious part of storytelling. I have never done anything like this short before, but I've always wanted to do something that would make people really think and appreciate what they have. So I started searching the internet for some stories with this in mind. I wrote down a few ideas but nothing came from that.
For more Behind the scenes story on the film go
here.
Cast/Crew
Poem by Bonnie Briggs
Cinematography by Charla Phillips
Music by Rich Douglas
Narrator Kathy Phillips
Directed, Produced and Preformed by Cohen Phillips
Published by C. Phillips.

Is it already November? Just 2 more months of 2006 left! WOW has it gone by fast for anyone else? Well that's still 2 more months to shoot some films in. We got a couple projects lined out on the table after a short break in Oct. Editing continues on the next silent film project with the 'Tramp.' The footage has come back looking great and this has been alot of fun putting it together so far. More updates soon!